This is a REAL story of a London courtesan.
Gian is a very cool and aloof gentleman that I have seen regularly over the past year. He is very casual and personable although when he visits he does not indulge much in conversation. He is a very attractive man. Tall, dark and ruggedly handsome. He must have been a hit with the ladies and he has a coastal charm about him. I make this assumption because he always refutes my claims of him being a womaniser but his skills are apparent and undeniable. He would be best described as a lover experience, gentle in touch unrelenting like a lover. When Gian comes to visit, I am a write off for the rest of the day. I prefer to just lay about my bed, basting in my juices and relive the experience rather than go back out into reality. Customarily he always brings a bottle of Champaign with him and that is why I refer to him a Champaign Gian.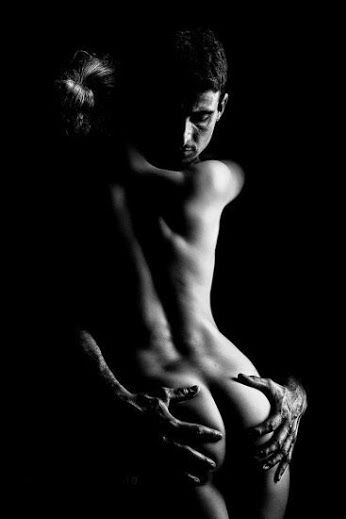 Champaign Gian always texts me from the office. He seems to have days filled with meetings and occasionally he gets a gap. I know the familiar sound of his engine in the drive and drumbeat of his hurried footsteps on my staircase all to well. Tossing his fringe from his eyes, he breaks into a broad beaming smile as he stoops down to greet me with a kiss. Well acquainted with my kitchen and its contents, he makes himself at home. Fetching the glasses and pouring us both a glass of Champaign, then places the bottle in the fridge whilst looking back at me with an imperial gaze. He is adept in the art of smart casual dress to the extent that at any given point in time, he could have just come from a boardroom meeting or have taken the day off. A very continental, multifunctional wardrobe although I noted that most of his shirts are from London.
A very spontaneous and energetic man, Gian has a permanently windswept look about him. It takes him a couple of minutes for him to adapt from the fast pace of his office to the tranquil yin of my apartment. I would imagine that to a man of his height, my place must look like Lilliput land. Yet he knows his way around like a friend who frequents regularly. I'm always thrilled to hear from Gian because I know that I am going to receive a proper working over. Gian, fluent in the language of seduction knows how to prepare a woman for his grand entrance.
Gian and I, stand in the kitchen kissing and caressing, occasionally stopping for a sip of Champaign. Sliding my dress up against my thighs he presses his manhood against me. His warm breath tickles against my neck as he deeply inhales my perfume and kisses me from my earlobe down to my cleavage. Fighting the fabric of my dress he looks for a path to my breasts but alas the dress is too fitting and Champaign Gian gives up despite his frantic enthusiasm. He moves his hands up from under my dress and grips me tight as he teases me with the mound in his trousers.
I take Gian by the hand and lead him upstairs. He stands and watches me as I undress down to my slip but Gian has no time to wait for me to reveal my breasts. He slides the straps of my slip off over my shoulder and leans down to suck on my nipples. When they are both pert, I begin to undress Gian. One by one, I unbutton his shirt as he kisses me. Kneeling down onto the floor, I release his belt and open his trousers. His proud erection piercing through the seam of his boxers. With his cock in my mouth, I hold his trousers as he steps out of them and casts them aside. Unable to take him fully in my mouth, I caress his shaft whilst sucking on the end of his cock stroking his balls with my other hand.
Gian moves me over to the bed and places me down gently. Opening my legs, he pulls off my panties to reveal my insatiable clit. Gian is a man who understands that less is more and knows how to satisfy a woman without exerting himself. A connoisseur of pussy he gently flicks the tip of his tongue against my button in an upward motion. He mocks me with his tongue, teasing my bundle of nerves until my legs stiffen. As the first wave of an orgasm washes over me, he remains constant with his tongue. Just a gentle flicker over my clit until the banks cannot hold any more and my pussy gushes with my warm slippery come.
He moves me back further onto the bed and turns in the opposite direction, sliding his cock in and out of my mouth as he continues to eat me. Bringing me to orgasm again and again until drops of come are titillating between the cheeks of my ass. We lay like this for some time with Gian controlling the thrust of his pelvis into my mouth, stopping occasionally only to delay his orgasm for me. Gian takes my hand and places it between my legs, gesturing for me to continue as he takes a sip from his champagne glass. After taking his sip he hovers the glass over my open mouth pouring it in as he looms over me, watching me touch myself with approval. I have one more orgasm and have to stop. I am so slippery between my legs now and my body so shaky that I am in danger of stabbing myself in the pussy with my acrylic nails. I gesture a time out to Gian as he goes to freshen up our drinks.
He returns to my bed with fresh glasses and lies down on the bed, resting on his elbow whilst sipping on his champagne musing about my insatiable libido. He looks like a giant Adonis, resting with his one leg outstretched and the other dangling off the side of the bed. The length of his foot, almost the width of the cushion it's lying on. As he sips on his glass, I lick his cock until it returns to its full hardness. When he is ready, I straddle his hips and slide my dripping wet cunt onto him. He holds my tits firmly in his hands licking my nipples until his grip becomes tighter. His head rolls back and he yells in torment as he begins to reach climax. His hips quiver beneath me as I make the final thrust onto his cock, releasing him. He lies motionless for a while as he recovers.
Once again, I have not delivered the tantric massage that I always promise Gian but time is precious and a massage is wasted on a lover as experienced as he is. As we lay there in a heap, Gian's phone begins to vibrate. His consciousness returns to the office and all that he must do today. He jumps up and heads for the shower. I just lay on the bed relaxing, drunk on champagne and orgasms. Gian returns with a big white towel wrapped around his waist. I lay and watch as the giant Adonis reassembles his spiffy outfit and runs his fingers through his damp hair. A kiss and a farewell for now but Gian will be back soon.